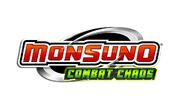 Monsuno: Combat Chaos
is the second season of the
Monsuno
television series. It continues after the events of
Monsuno: World Master
, with the introduction of two new Manufacturers,
Forge Resistance
and
Hand of Destiny
.
Description
The Monsuno series (52 x 30 min) is an epic boys action adventure where kids discover, command and battle creatures with destructive potential. A race to harness the power of Monsuno ensues between a group of heroic kids and the evil forces focused on destroying the Earth. Built around powerful, action-driven animation, dynamic characters and a deeply woven original story mythology, Monsuno is anticipated to develop into a powerful force in the boys action arena for years to come. Targeting boys 6 – 11, the Monsuno series will be supported by a
Jakks Pacific
toy line featuring innovative, kid-controlled action figures, accessories, playsets, collectables, electronics and integrated role play.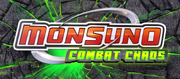 Story
The 5 adventure-seeking teenagers are once again in the battle of Monsunos, now, however, with
Jeredy Suno
officially back from being missing and or kidnapped. But along with old foes, come new, with The
Forge Resistance
, a manufacturer bent on destroying the world with
Wild Core Bombs
, The
S.T.O.R.M. Strike Squad
, a team whose could be considered the anti version of Team
Core-Tech
handpicked by
Charlemagne
, the
Hand of Destiny
, a team of century-old tribes who have hidden from the world underground long ago, and
Six
, a teenager clone of
Dr. Emmanuel Klipse
, now on Team Core-Tech's tail,
Chase
and his friends are ready to take the heat. But as the battle becomes tougher, the team must face new problems and must come to connect to their Monsunos than ever before.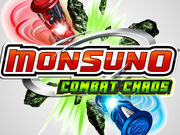 Episodes
The first season of Monsuno consists of 26 episodes, each being 30 minutes.
Trivia
In Russia, the name was changed to "Combat Battle".